A christening party is a beautiful way to celebrate the baptism or naming of a child, marking the start of their faith journey. It's time to gather family and friends, shower the little one with love, and create lasting memories you'll all fondly look back on. Whether you plan to have a traditional religious christening or a secular naming party, this guide will inspire you to create a memorable occasion filled with love and joy.
What is a Christening Party?
A christening party is typically a religious celebration that follows religious ceremonies, marking the child's entry into Christianity. The party afterwards celebrates this vital milestone in the child's life in a more relaxed atmosphere. It's an opportunity for family and friends to gather and celebrate the child and typically includes food, drinks, games and gifts for the guest of honour. While the christening ceremony is formal, the christening party can be as formal or informal as the family wishes. The christening party can take place at various venues, including village halls, restaurants or a function room at the church where the christening ceremony occurred.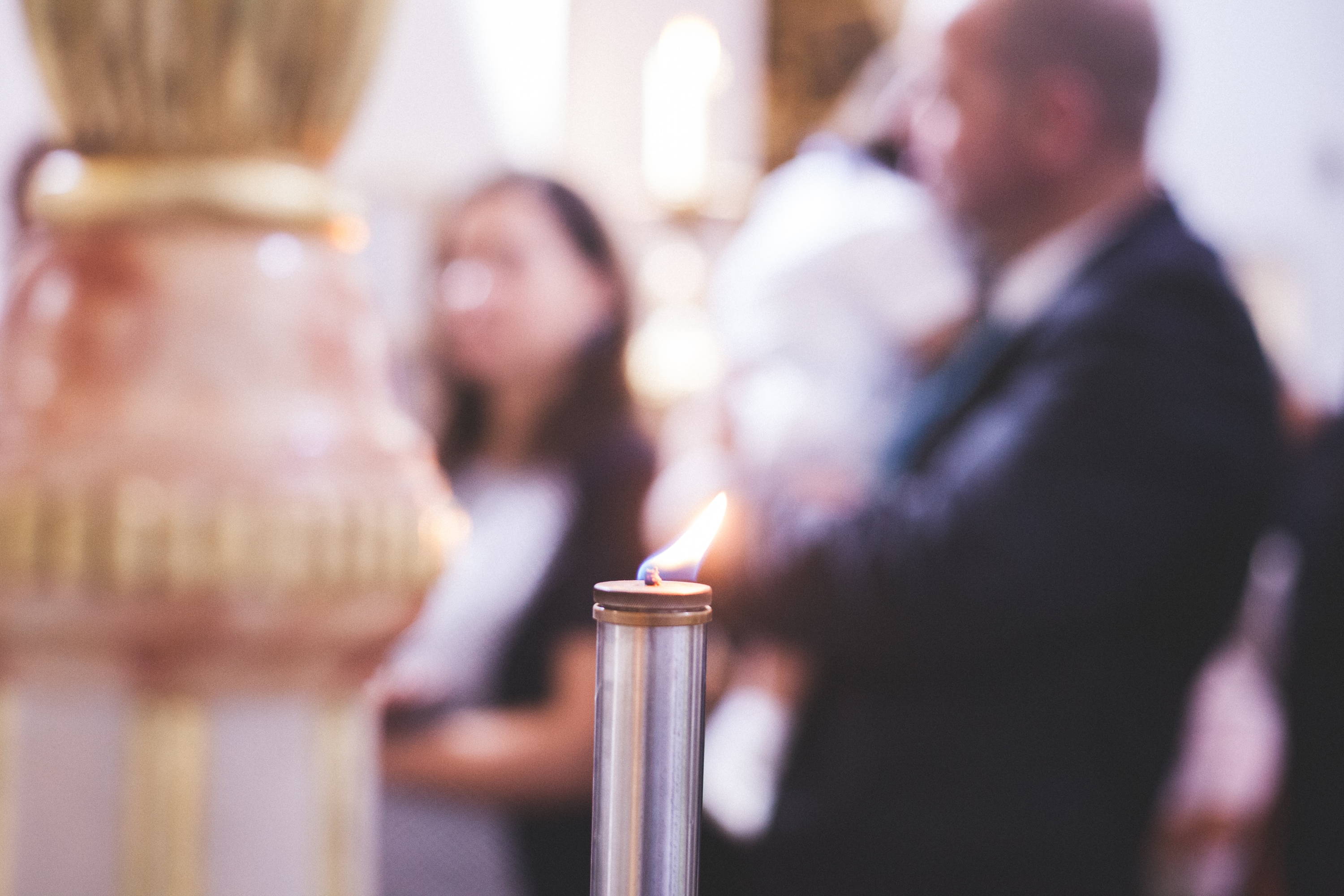 What is Naming/Welcome Party?
While the christening party is associated with Christianity, the occasion can be adapted for families that are not religious but want to celebrate the joyous arrival of a new family member with friends and loved ones. In this case, the christening party might instead be called a 'naming party' or a 'welcome party'. It's essentially a party to celebrate the child's birth, with no religious meaning attached.
Choosing a Suitable Venue
The venue of your christening party plays a vital role in setting the tone and ambience of the event. As a result, it's crucial you choose a venue that aligns with your vision for the celebration.
It's best to start searching for a party venue early. Popular venues get booked up quickly, especially during peak times of the year like Christmas and the wedding season, which extends from late spring until early Autumn. When selecting a venue, you need to consider various factors, such as the size, its location and the amenities it offers guests.
For instance, a venue that is too small can make the party feel cramped and uncomfortable if you've invited many people. In contrast, a venue that is too big will feel impersonal and may make it harder for guests to mix with those they are unfamiliar with. The location of your venue should also be accessible to guests, preferably somewhere that can be reached using public transport for those who don't drive.
For some, having the christening party in the church function room where the ceremony was held makes the most sense. This removes the need to travel between two different locations, which makes life easier for you and your guests. However, these rooms may be limited in terms of size.
Village halls, restaurants and function rooms may be more suitable for larger christening parties. These venues are preferable in many ways because they usually have good amenities for christening parties, such as ample seating, audio-visual equipment and sometimes kitchen facilities.
Hosting the christening party at home might be a good option for smaller parties on a budget. Doing this gives you more control over party decor, the menu and the timing of the event. You could even host the party in your garden if you have the space. However, the weather may turn, so make sure to have gazebos available where guests can shelter from the rain.
Ultimately, the venue you choose for the christening party should accommodate your guests comfortably and reflect the occasion's joyous nature. Whether you decide to hire a venue or celebrate at home, the christening party will be a memorable event for all in attendance.
The food and drinks you serve at the christening party are vital to the event. It's important to consider the dietary requirements of those in attendance. For this reason, it's best to ask your guests to contact you regarding their requirements on the invitations so you know ahead of time.
If you don't like the idea of handling the food yourself, consider hiring a professional caterer to do the hard work for you. Not only does this reduce stress, but it also ensures your guests have access to various delicious food options prepared and served professionally. If you decide to go down this route, it's important to inform the caterer about your guests' dietary requirements.
The type of christening party you're having also influences the meals you serve. For example, a multi-course sit-down meal might be the most suitable option if you're hosting a formal event. Alternatively, if it's a more casual affair, a buffet table with a wide variety of food options is ideal. You could offer a selection of sandwiches, quiches, canapes, crisps, fresh fruit, and desserts to ensure there is something for everyone to enjoy.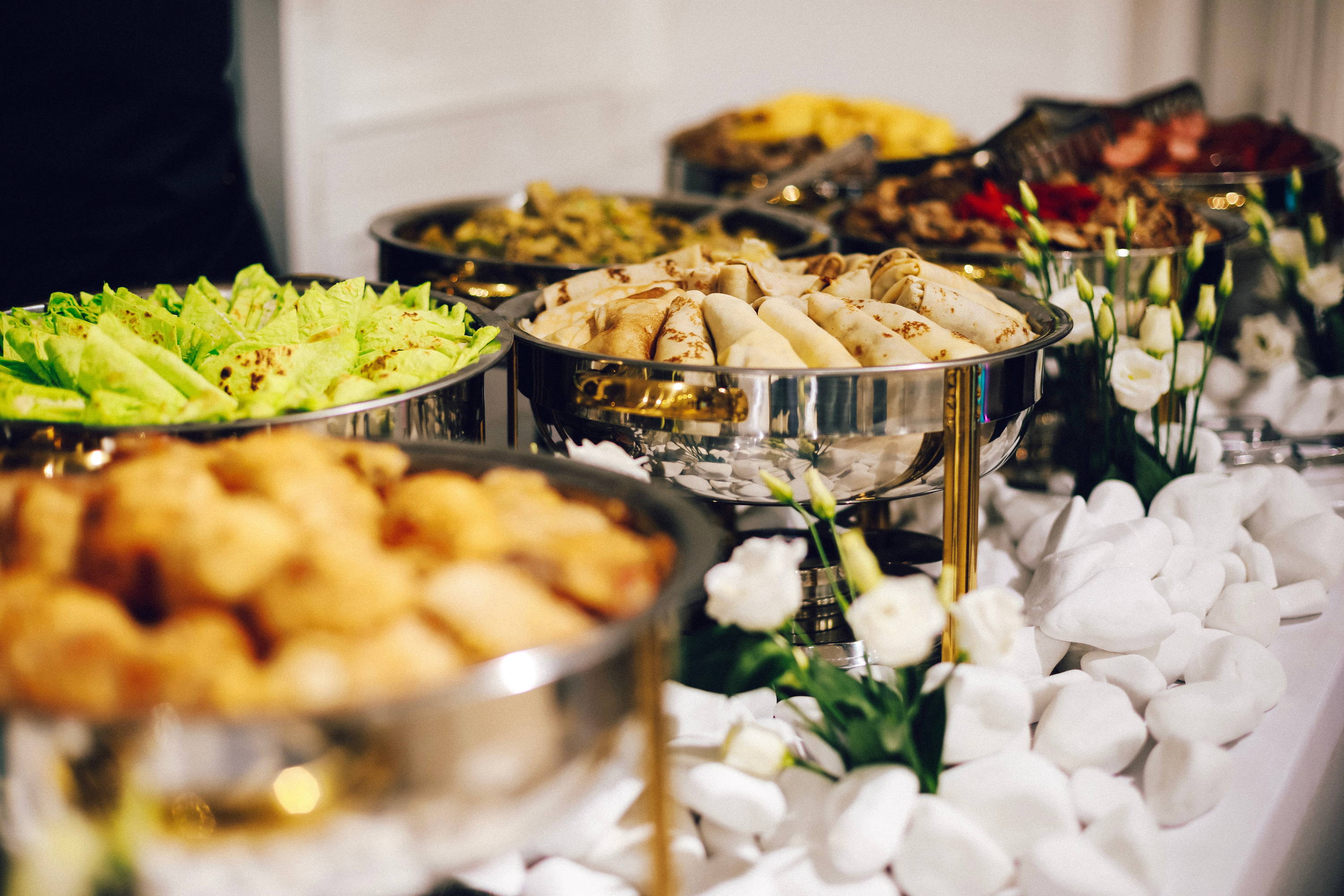 And, of course, it wouldn't be a christening party without a showstopper cake! So why not order a personalised cake adorned with an adorable photo of the guest of honour? Or perhaps stick to a more traditional option with their name in icing and the christening date.
Dressing for the Occasion
What you and your guests wear for the event matters, as it contributes to the overall atmosphere of the occasion. It is important to consider not just looks but also comfort and practicality, as you'll be wearing the outfit for most of the day.
For the formal christening ceremony, formal attire is preferred. For your child, this likely means a white christening gown or suit. You may dress the child in a family christening gown that has been passed down through generations or purchase a new one for the occasion. It's all up to you as it depends on your family traditions. Formal dress, such as dresses and suits, is recommended for guests.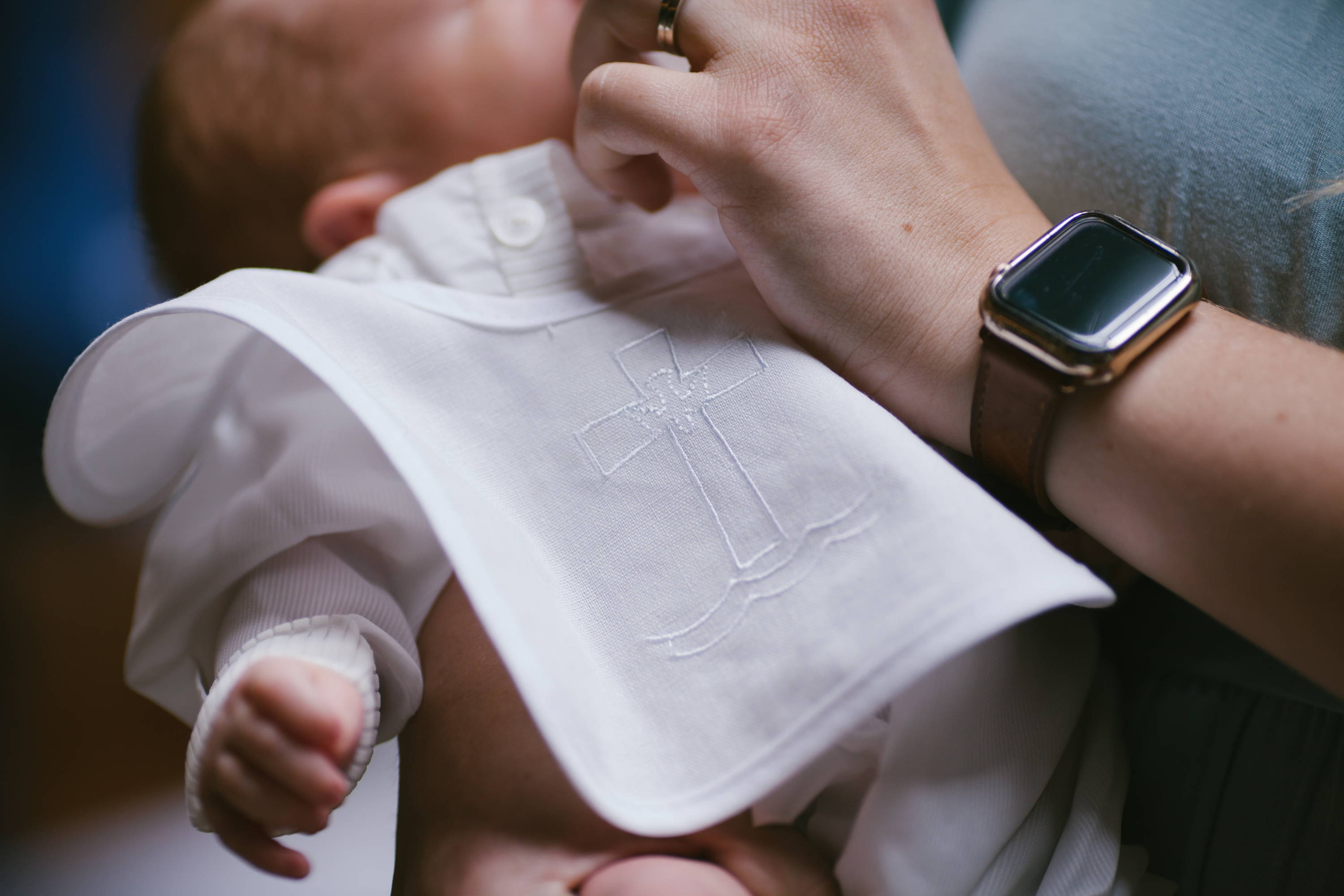 However, formal attire might not be the most comfortable option for the christening party. After the formal ceremony, you may change your outfit to something more comfortable, even if it's just a different dress or a jumpsuit. For men, it might look more like taking off the blazer and loosening or removing the tie. To ensure the child is comfortable (and the christening gown or suit isn't ruined by food and accidents), you may change them into a cosy romper.
Whichever dress code you choose, you must communicate it to your guests well in advance so they have time to prepare.
Decorations help to set the mood for the christening party, so it's important to get it right. Whether you're hosting the party at a hired venue or at home, there are plenty of ways to decorate the space so it has a joyful, welcoming feel.
Is it really a party without a banner? Christening banners are a lovely way to welcome guests, celebrate the guest of honour or share a heartfelt message. To make the celebration more personal, order a personalised christening banner with a photo of the child and an accompanying message, such as "Welcome to the christening of [name]" or "Welcome to [name's] naming party" for those who are not religious. To grab guests' attention, hang banners over the venue's entrance, above the main table or as a photo backdrop.
Balloons instantly inject spaces with a sense of fun and can be used in several ways at a christening party. For example, you can incorporate balloons into table centrepieces or purchase spectacular balloon arches at the venue's entrance. Alternatively, you could go for classic helium balloons with heartfelt messages, such as "Happy Christening Day" or "On Your Christening Day". Whichever option you choose, balloons are a fabulous addition to any party!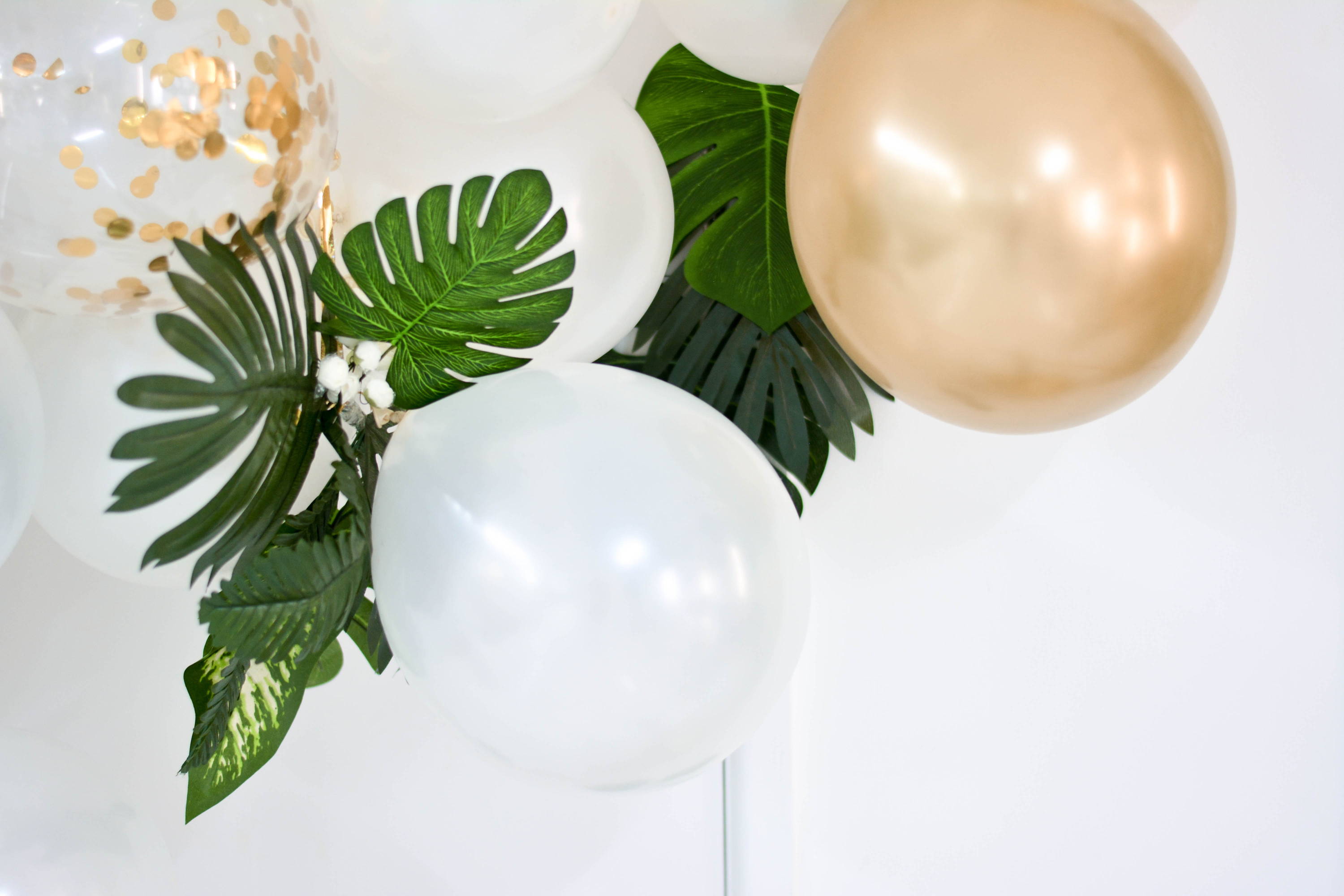 Centrepieces add much-needed visual interest to your tables and tie all of your party decor together nicely. The cake is likely to be the main point of interest for the main table, where the parents, child and some other close family members sit. Consider incorporating small floral arrangements, candles, lanterns, and themed ornaments for guest tables. Just make sure to keep the centrepieces low so they don't obstruct the view of the main table!
It's likely that guests will bring gifts for the guest of honour, and you'll need somewhere to put them during the party. This is the perfect opportunity to tie the party decor together with a designated gift area. Decorate the area with a tablecloth that matches your colour scheme, flowers, and balloons, and mark the area with an eye-catching christening banner.
A guest book is a wholesome way to capture memories of your child's christening party. It provides a place for guests to write messages of love and well-wishes to the child, which they can read when they're old enough to understand. The best place to put the guest book is somewhere with plenty of foot traffic, such as near the entrance or close to the buffet table.
Fairy lights will give your venue a magical feel, especially if the event extends into the evening. String fairy lights around the room or drape them over tables you want to draw attention to, such as the main table or gift area.
Christening Party Entertainment Ideas
So, you've sorted the venue, set the dress code, and decided on decorations. Now it's time to plan the christening party entertainment. It's vital to include activities that appeal to all age groups because you will likely be hosting people from the ages of 0 to 100. For younger guests, why not create a children's area? This could include a soft play section with soft toys and a ball pit, tables filled with puzzles, colouring books, pens and pencils, and craft activities. If your budget allows, you could even hire an entertainer, such as a magician or a balloon artist, to keep the children occupied.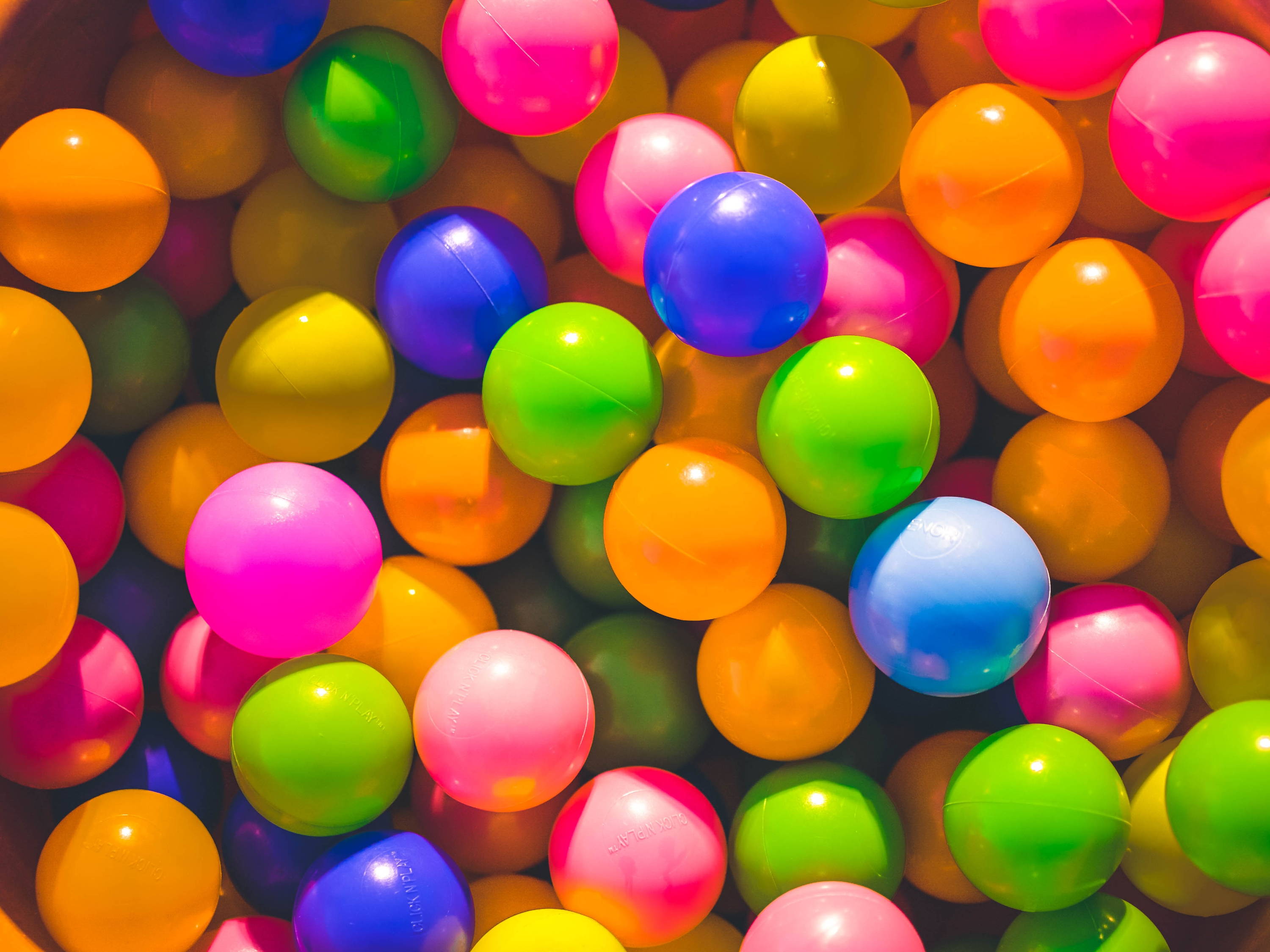 For adults, it's not nearly as hands-on. Most adults will be happy if good music is playing throughout the celebration! You could create a christening party playlist if you're on a budget. Alternatively, if your budget is a little bigger, you may hire a DJ or live band to entertain your guests.
Another way to entertain your guests is to set up a message station. Here, guests can write special messages for the guest of honour to read when they're old enough to understand. Make sure to provide plenty of pens, paper and a box for guests to deposit their messages. Not only does this provide a wholesome activity for guests, but it also gives your child a keepsake to treasure when they're older.
Finally, if you've got a large enough budget, you may decide to hire a professional photographer to capture special moments from the party. However, don't fret too much if this option is too expensive. Another way to capture all the magical moments from the day is to provide guests with disposable cameras to capture candid snaps. Of course, guests will also take photos on their phones and share them with you after the party.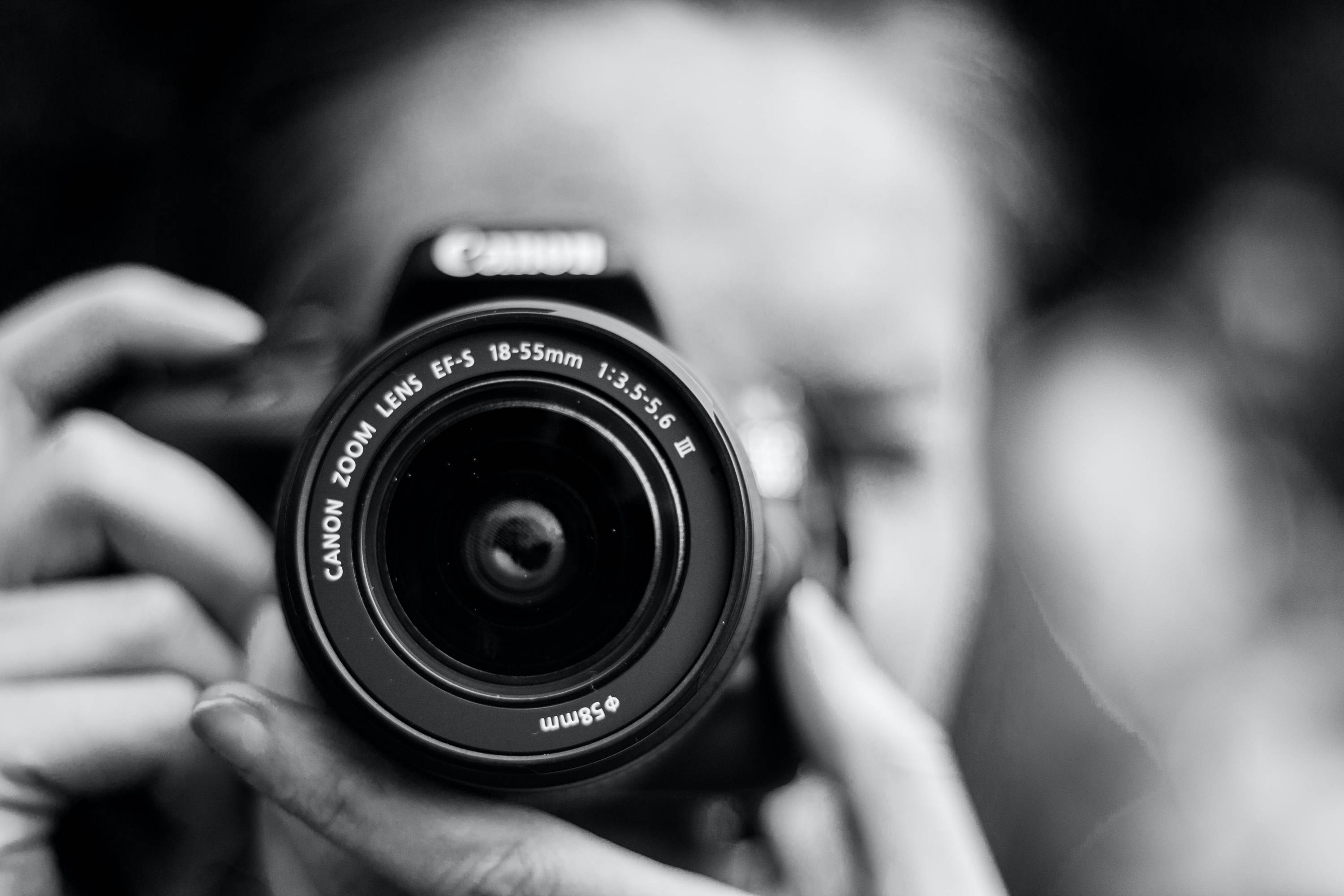 Presents for a Christening Party
Presents aren't required for a christening party, but many guests will want to bring something for the guest of honour. Guests will likely ask in advance about gifts, so be prepared with an answer.
A traditional gift for a christening is jewellery, such as a bracelet or a cross necklace, if the ceremony is religious. Jewellery is a thoughtful keepsake that the child will cherish as they grow older, and it can be personalised to include a heartfelt message or the child's initials.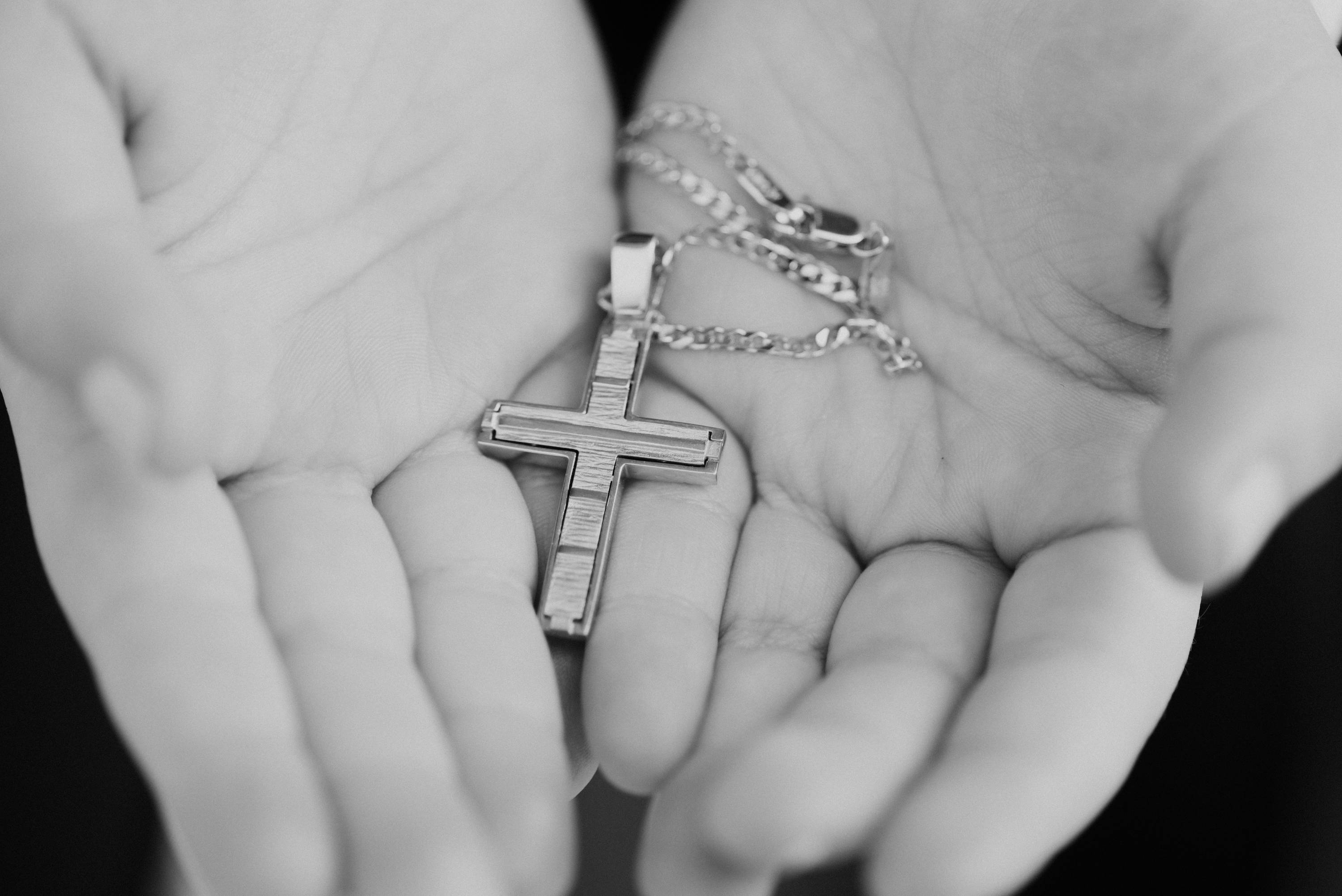 Another gift option is clothing. For example, the child's grandparents may offer to purchase the christening gown as their gift to the guest of honour. Alternatively, guests may purchase clothing that will come in useful at other times of the year, such as dresses, tops, trousers, shoes and rompers. If you suspect guests might be thinking about purchasing clothing, inform them of your child's clothing size.
For those who are unsure what to purchase for the guest of honour, gift vouchers are a fantastic option. Gift vouchers for baby shops such as Mamas & Papas, Next, JoJo Maman Bébé are a very welcome present for new parents whose child will quickly grow out of lots of their baby clothing. Purchasing gift vouchers instead of buying items of clothing gives the parents more choices and ensures they purchase items in the right size.
Christening Party Favours 
Party favours are a thoughtful way to thank your guests for coming to your child's christening celebration. They serve as a keepsake of the special day, allowing your friends and loved ones to take a small piece of the celebration home with them.
Edible favours are always a big hit. Hand out sweets, chocolates or biscuits in delicate party bags or boxes. Just make sure that the package is big enough to fit a slice of the christening cake! You could also include non-edible items, such as handwritten thank-you notes, candles, keyrings and other small gifts. Giving guests party favours, whether edible treats, personalised gifts or handwritten thank you notes, is a heartfelt way to thank guests for attending the christening party.
Planning a christening party is an experience filled with love and joy. From selecting the perfect venue to planning the menu, deciding on the dress code, decorating the venue, entertaining guests, choosing presents and handing out party favours, each step provides the opportunity to create a truly wonderful day for your child and their family and friends. To make the planning process a bit less stressful, try not to get too fixated on the details. Whether you choose to hang christening banners, serve a sit-down meal or hire a live band, the most memorable aspect of the day will be celebrating your child with your friends and loved ones.