Celebrating someone's birthday is a special occasion worth commemorating. What better way to make them feel special than with a gathering complete with birthday decorations? It's time to bring out the birthday banners, bunting, birthday cake, balloons, flower arrangements and centrepieces to make them feel truly special! Here are 25 creative birthday decoration ideas to inspire you:
You can't have a birthday celebration without decorating the space with eye-catching birthday banners! You can purchase a wide variety of birthday banners online, including personalised photo banners, letter banners, light-up banners and more. However, if you're keen to flex your creative muscles, you could make a birthday banner yourself. It's all up to you! Whichever option you choose, you'll make someone's birthday very special.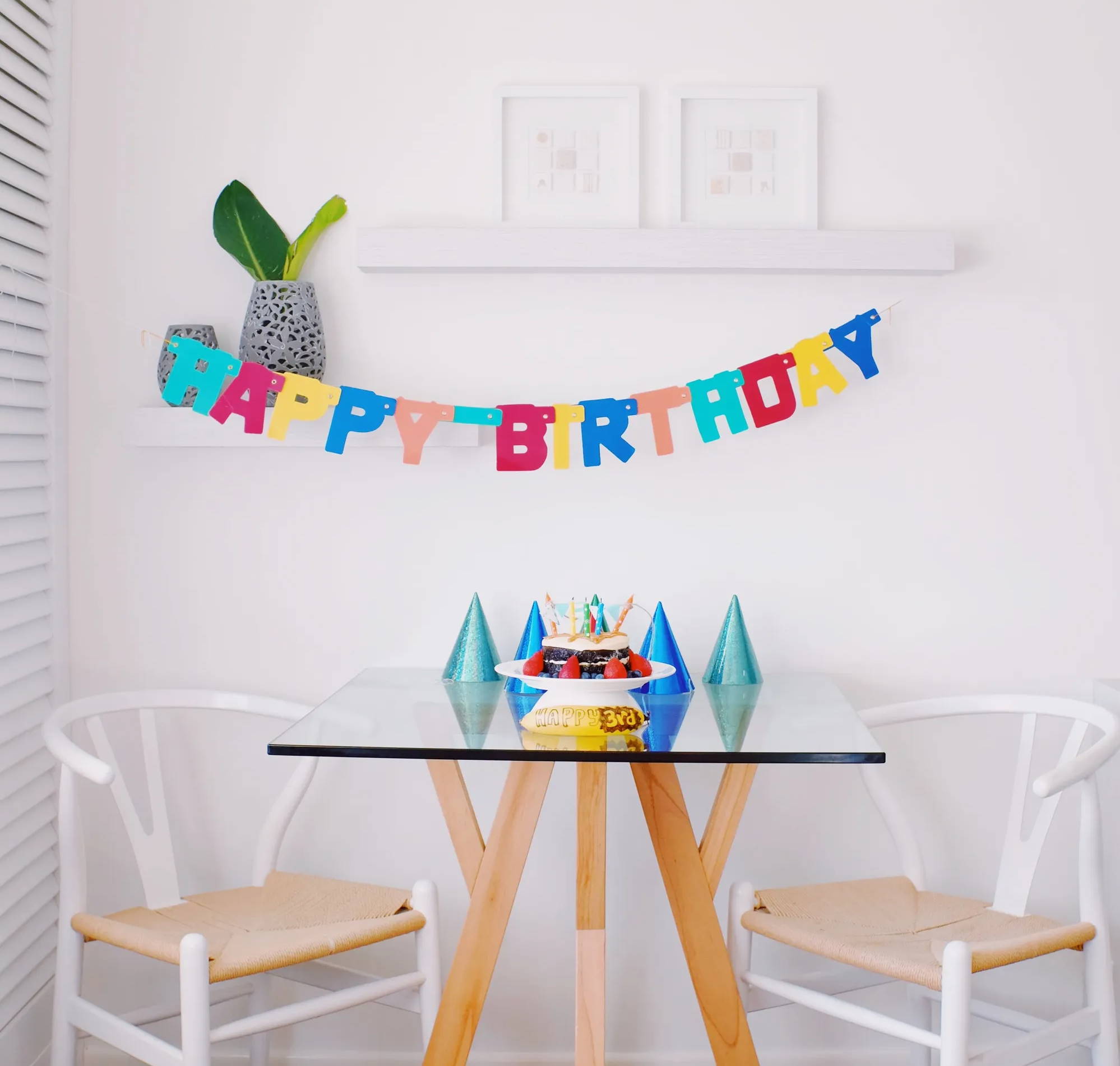 Is it possible to celebrate a birthday without balloons? Balloons are a birthday party staple, bringing a much-needed pop of colour and fun to any gathering. Choose from a wide selection of balloons, many of which you can make or arrange yourself, such as helium balloons, balloon arches and garlands, number and letter balloons, confetti balloons, LED balloons and impressive balloon centrepieces. Whether you're aiming for a classic look or you're hoping to surprise them with something a little more eccentric, balloons will give your celebration a fun and joyful feel!
Add a touch of magic to the birthday celebration with fairy lights! Fairy lights add a whimsical but cosy feel, perfect for indoor and outdoor celebrations. The decor opportunities are almost endless: drape them across tables or floral arrangements, create a twinkling backdrop by hanging fairy lights against a wall or stash battery-operated fairy lights into jars to distribute around the venue.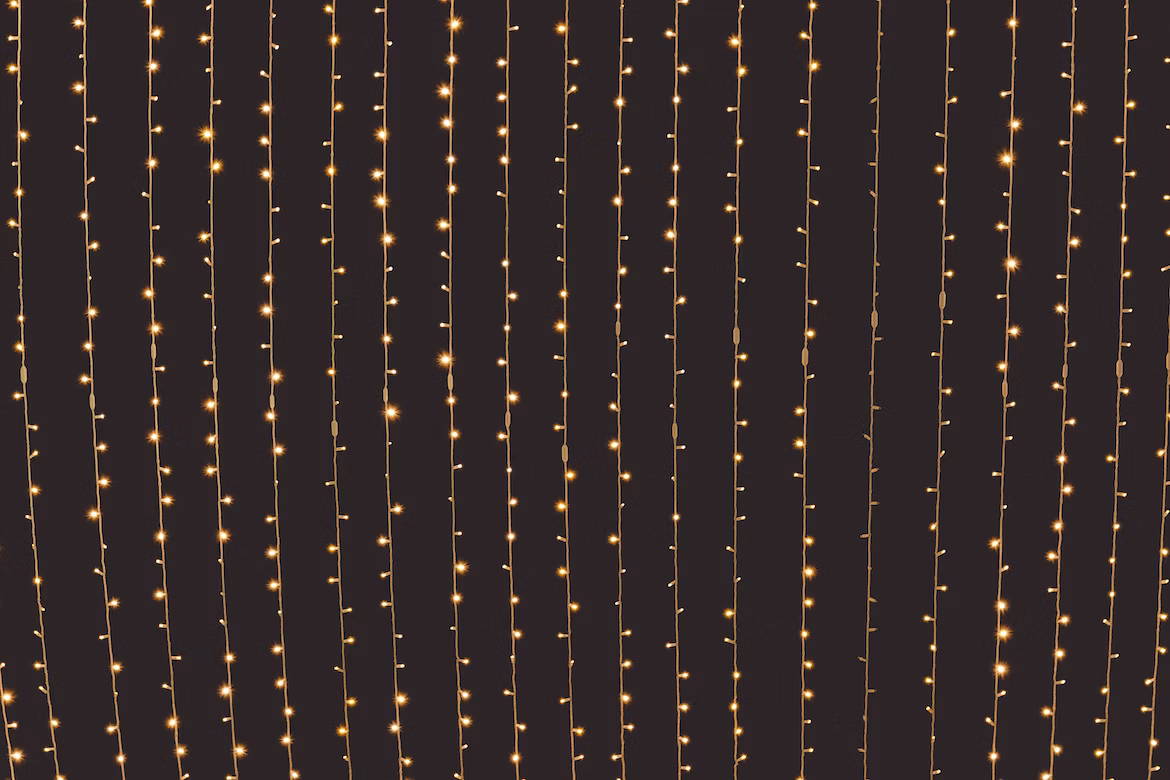 Remember the good times by creating a birthday photo collage filled with photos of friends and loved ones. This sentimental decoration marks different life stages and memorable moments for the birthday boy or girl to reminisce about fondly. Arrange the photos on a wall or a large board to form a collage that will take guests on a trip down memory lane!
Floral arrangements can enhance the celebration by complementing your colour scheme and adding a touch of elegance. Elevate the atmosphere by placing beautiful bouquets in the middle of tables, create the perfect photo backdrop with a flower wall, or create adorable flower crowns for your guests.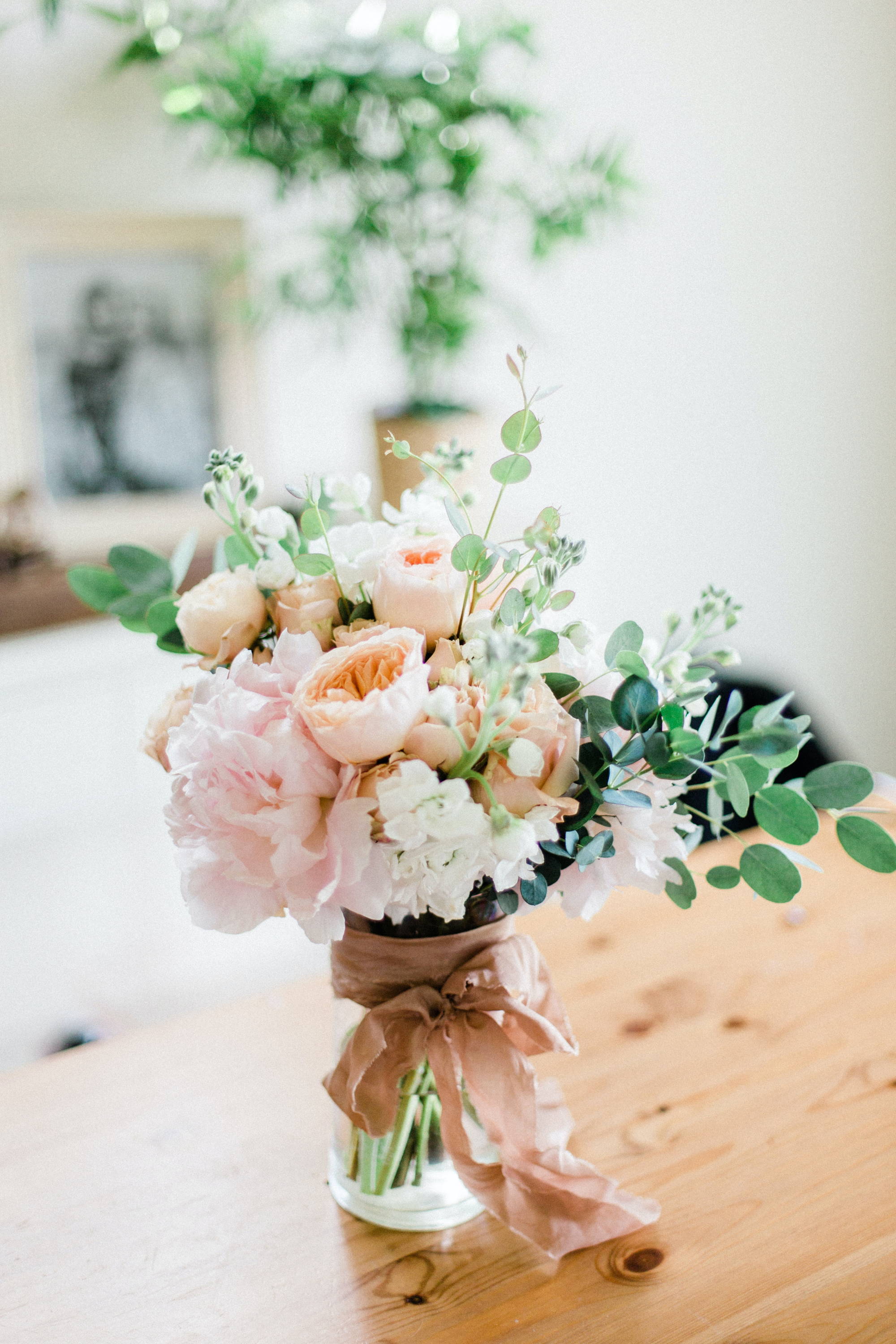 If you're on a tight budget, why not brighten up the venue with a DIY tassel garland? Hanging tassel garlands across walls, over doorways and along the fronts of tables is a cheap and easy way to give the party a fun and welcoming feel. They will take some time to make, but it's worth it!
DIY bunting is a fantastic way to add a splash of colour to any birthday bash. All you need is some fabric or paper, string and some glue. Cut the fabric or paper into triangles, decorate them to the design of your choice and attach them evenly along the string. Easy!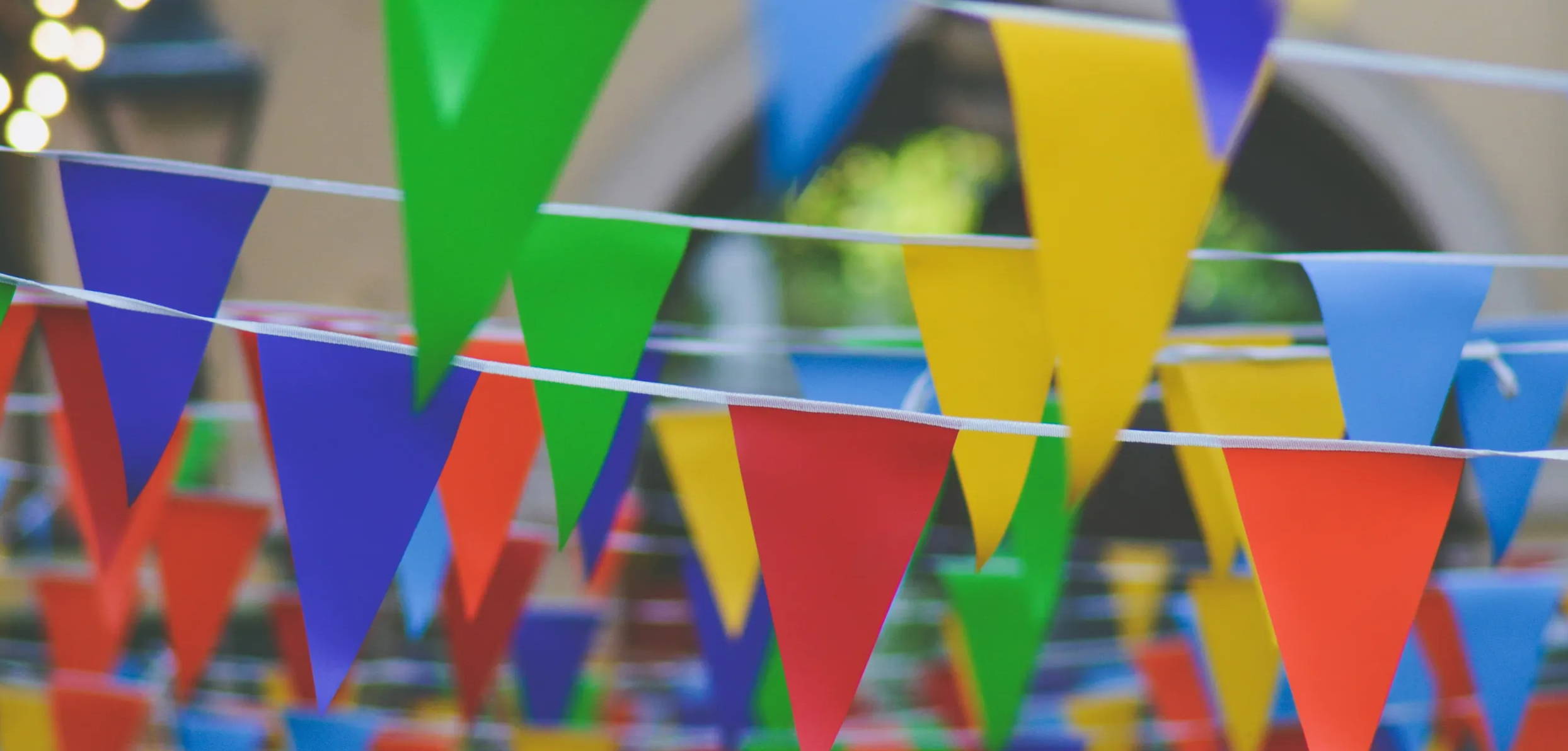 Want to add a bit of sparkle to the celebration? If the answer is "yes", it's time to bring out the glitter! Sprinkle it over tables, put it inside balloons, or decorate banners with it to add a playful feel to the party. A subtle sprinkling of glitter can add a touch of class, but too much may make it look like there was an explosion at the glitter factory.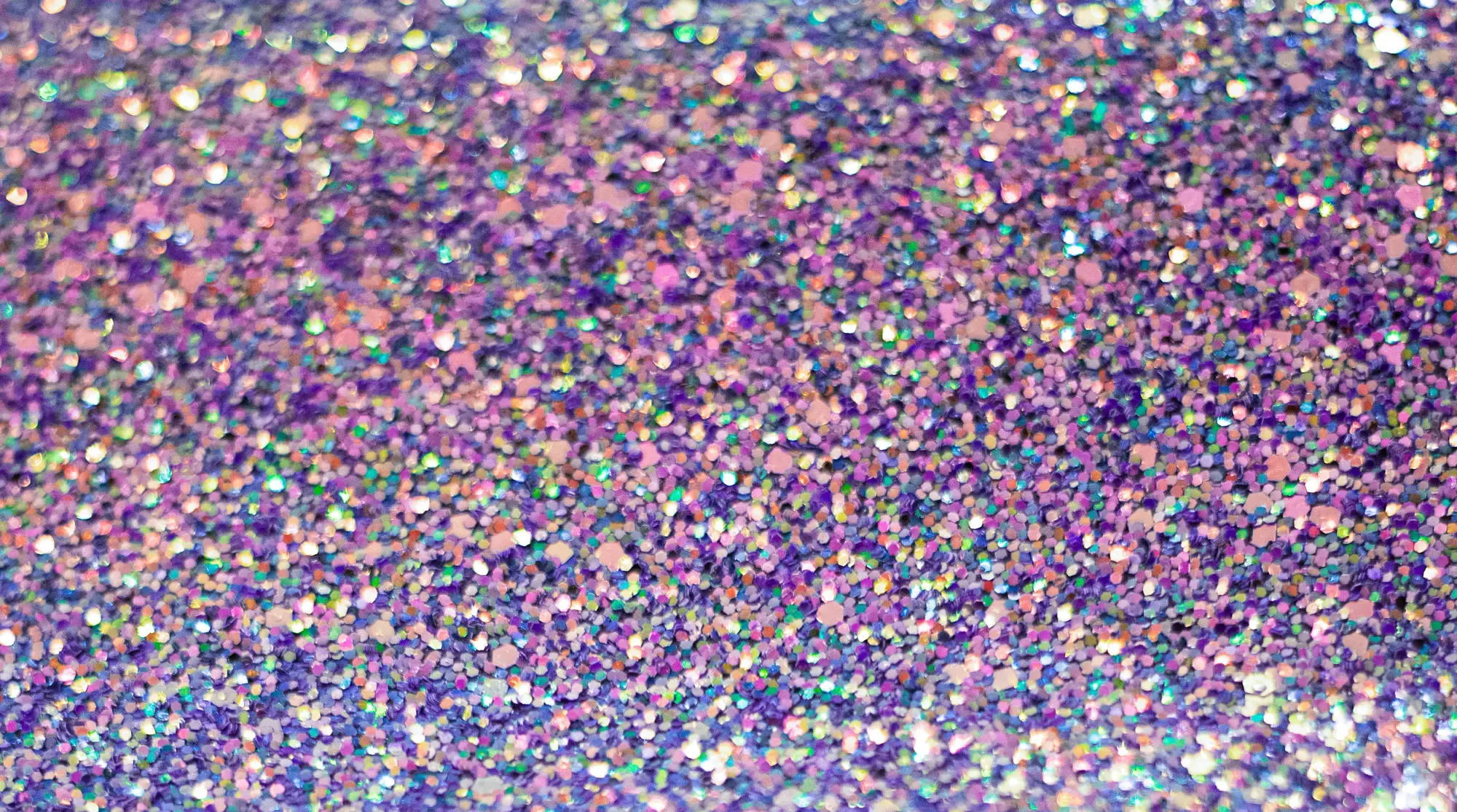 Wow your guests with eye-catching ceiling decorations that have the power to transform your venue without blowing your entire budget. Use paper lanterns, pom-poms, balloons or string lights to give the room a magical feel. Just make sure to check with the venue before hanging them, and make sure to secure them properly!
Chalkboard signs are a great addition to any celebration. Personalise signs with a welcome message, party itinerary or a fun quote. Not only do chalkboard signs have a rustic feel about them, but they also help direct your guests to where they need to be. If you're the creative type, why not add cute little illustrations or borders to make the signs stand out? Whether guiding guests to the buffet table or making them laugh with a humorous quote, chalkboard signs will make a practical and stylish addition to your birthday party!
11. Personalised Tableware
Personalised tableware adds a unique touch to your birthday celebration. From napkins and plates to cups and cutlery, having the guest of honour's name on these items can make the event feel extra special. You could also include personal messages, photos, or perhaps an inside joke that resonates with the attendees.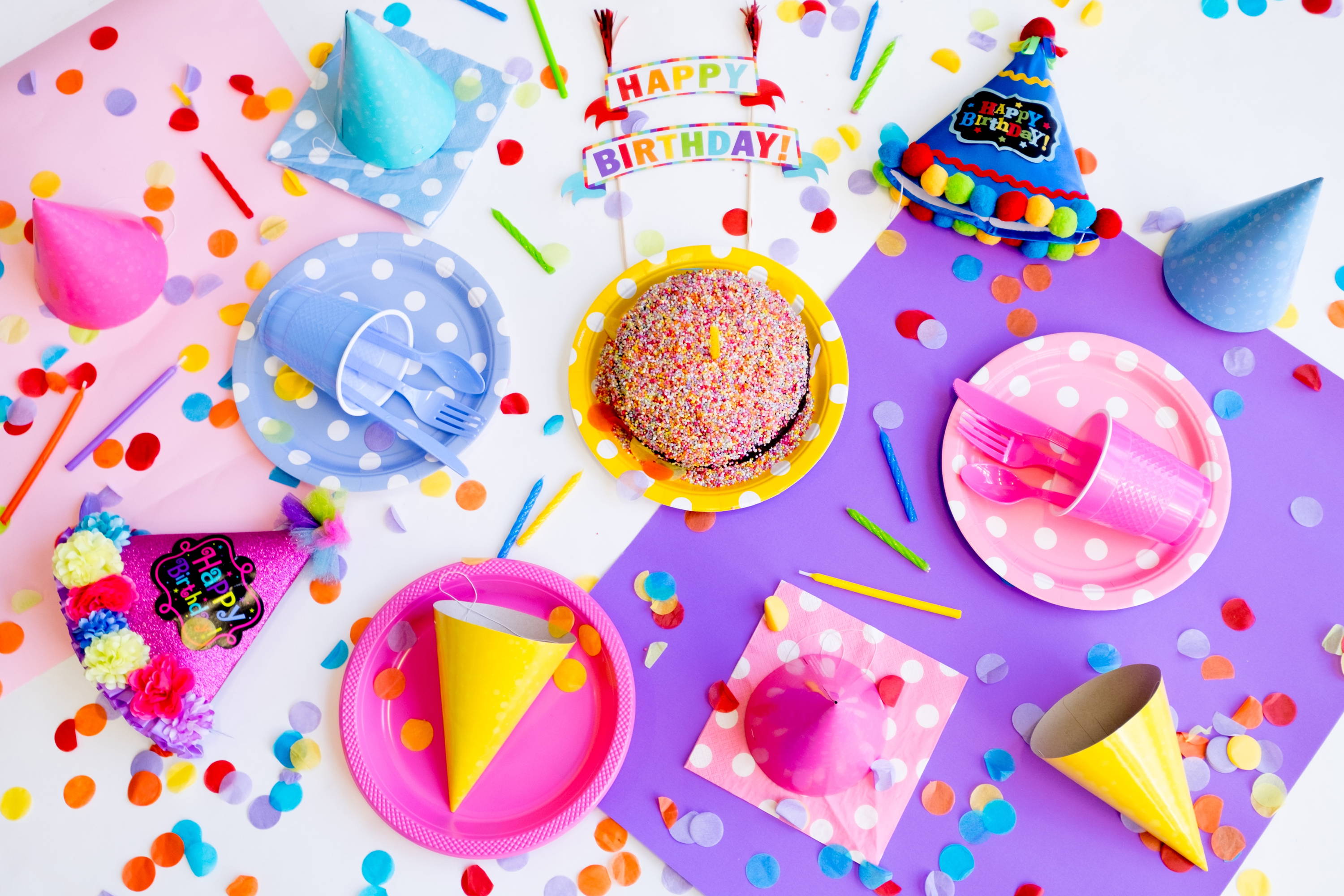 Now, this is a fun one. Purchasing a life-size cutout of their favourite celebrity or making a DIY cutout of the guest of honour is a surprising (and hilarious) addition to any birthday party. Not only will the cutout get a lot of laughs from guests, but it also offers fantastic photo opportunities! This one will be a hit, we promise.
Make the guest of honour feel like royalty with a birthday throne! Decorate a chair with balloons, a banner, ribbons and pom-poms to make them feel extra special. You can even include a flower crown or tiara for them to wear as they sit atop their birthday throne. Place the seat of honour at the head of the dining table or in a central spot where the guest of honour can make a speech or open gifts.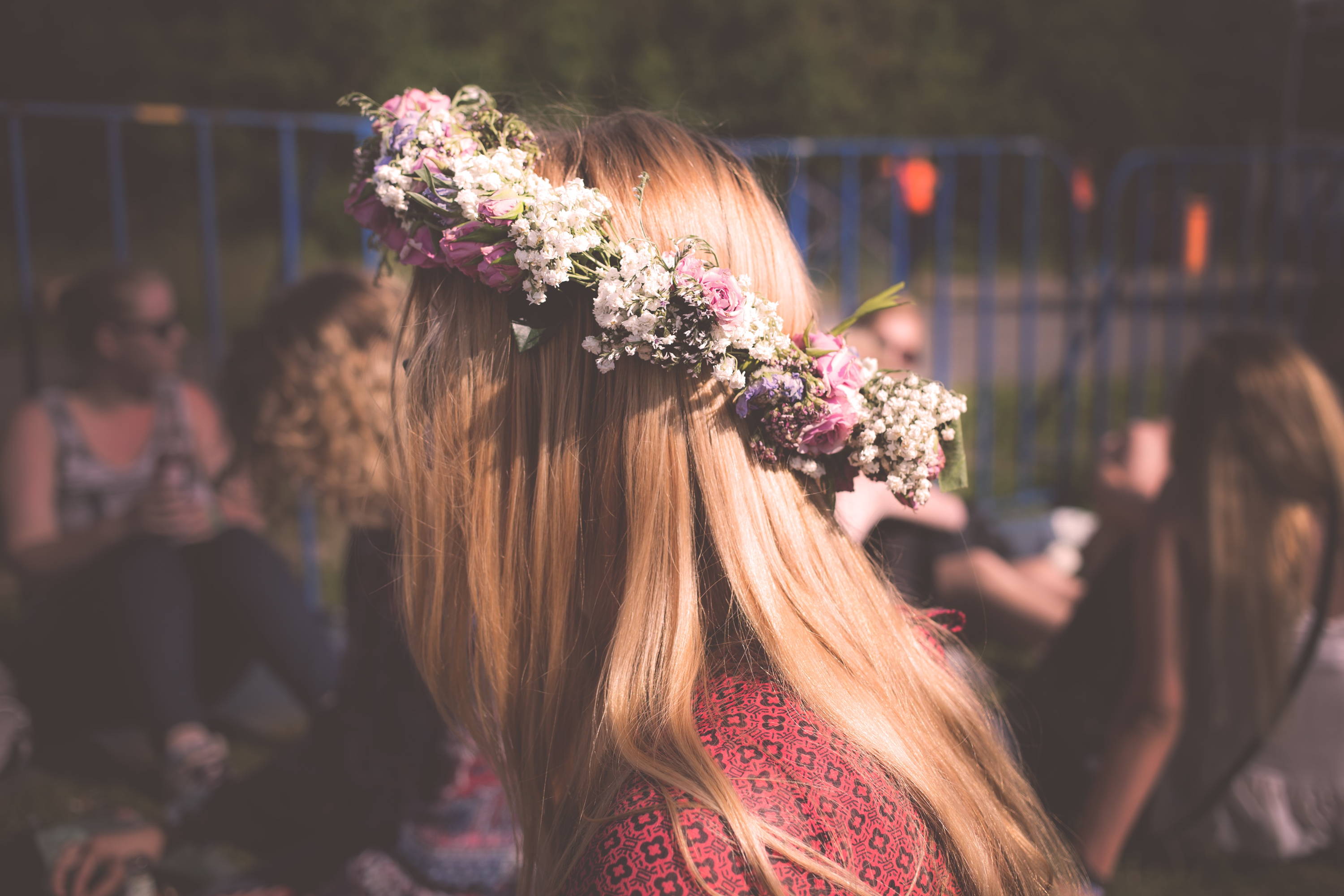 Decorations you can eat? Yes please! Edible decorations are the perfect combination of pretty and tasty. The good news is there are plenty of edible decorations to choose from, including DIY options such as cupcake towers, cake pops, fruit cookie garlands, edible flower arrangements and more. Guests with a sweet tooth will be in their element!
Make it a birthday to remember by creating a DIY photo booth. It's an excellent way to add a fun, interactive element to the celebration. All you need is a designated area, some fun props, a camera, and voila! You've got yourself a photo booth where you can create lasting memories with your loved ones.
If you want to give the birthday cake a personal touch, why not create a photo cake topper? Simply choose a few photos of the guest of honour, print them off and cut them out, then glue them to a small wooden skewer and place them on the cake!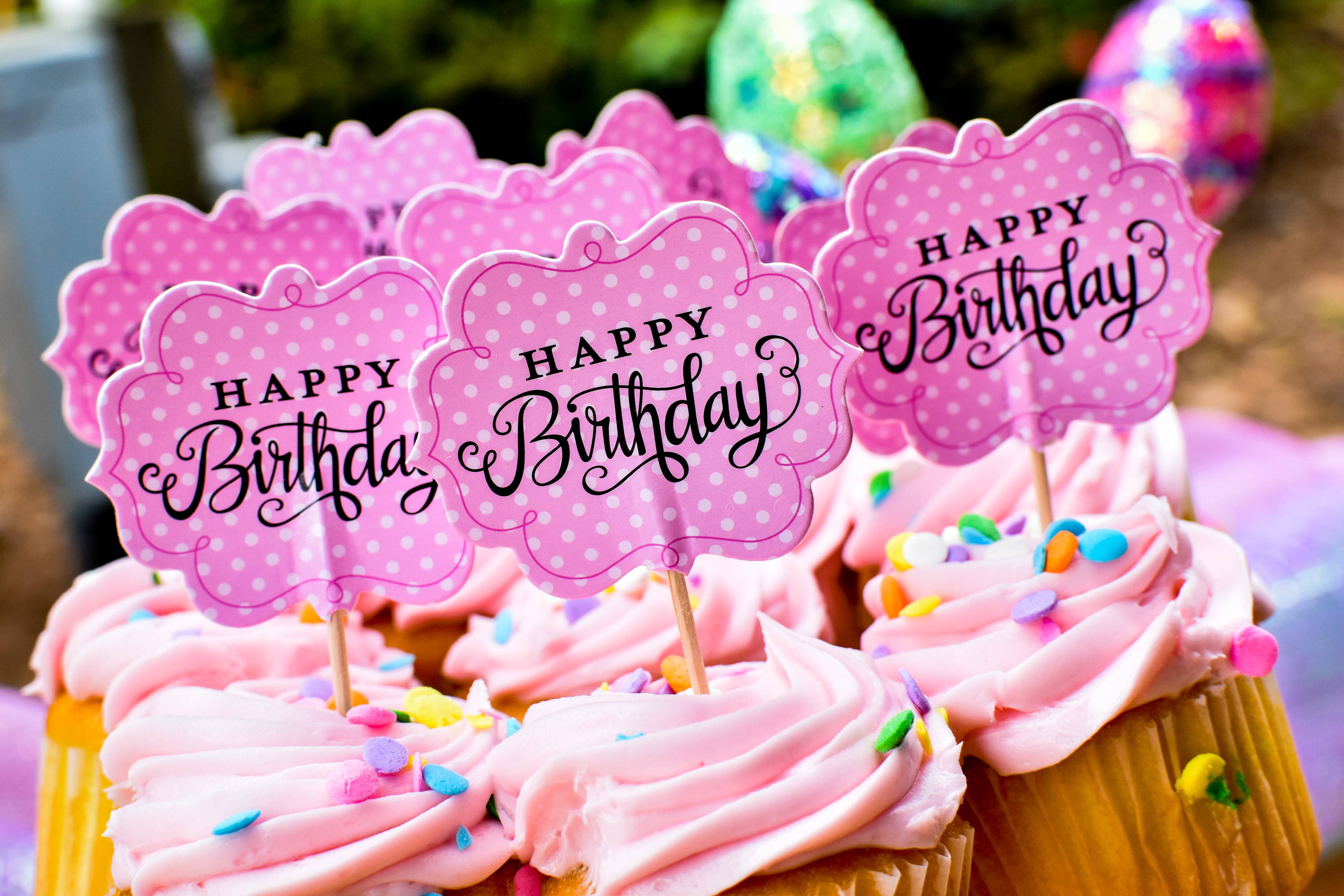 17. Glow-in-the-Dark Decor
ho said glow-in-the-dark decor should be saved for Halloween parties? If your party goes on into the night, consider purchasing glow-in-the-dark decorations like glow sticks, balloons and stickers. If you plan on creating DIY decorations, why not use glow-in-the-dark paint to make the theme pop when the lights go out?
Cut out small pieces of coloured paper to create your own confetti to throw when the guest of honour arrives. Plus, you can customise the colours to match the party's colour scheme!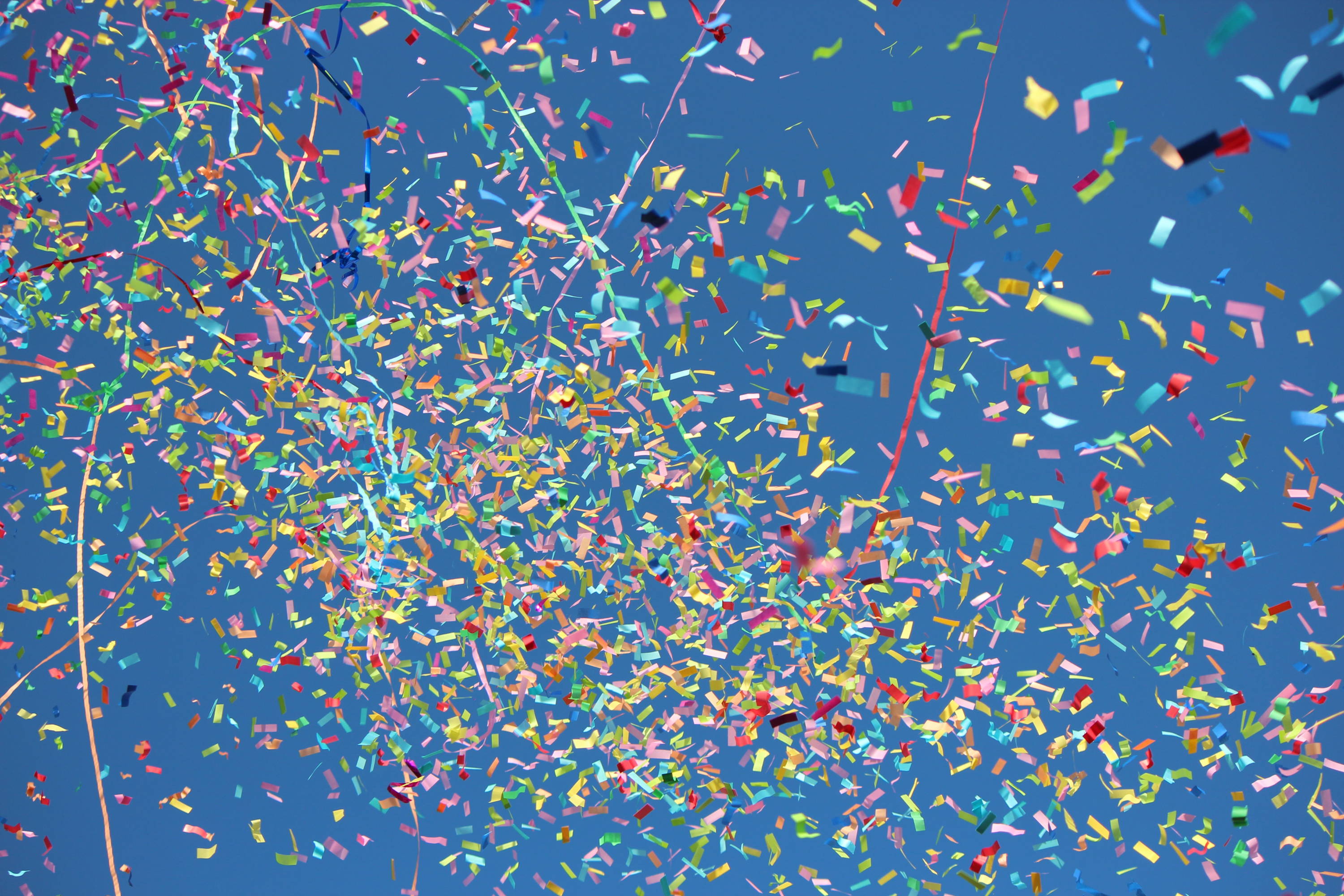 Place a jar with a pile of small cards next to it for people to write down their favourite memories of the guest of honour, which they can drop into the jar. When the party is over, the guest of honour can sit down and read through all the cards, reminiscing about good times with their friends and family.
Regardless of the guest of honour's age, pinatas are always fun. So why not make one yourself? Fill your DIY pinata with the birthday boy or girl's favourite sweet treats, and let them have a go at it!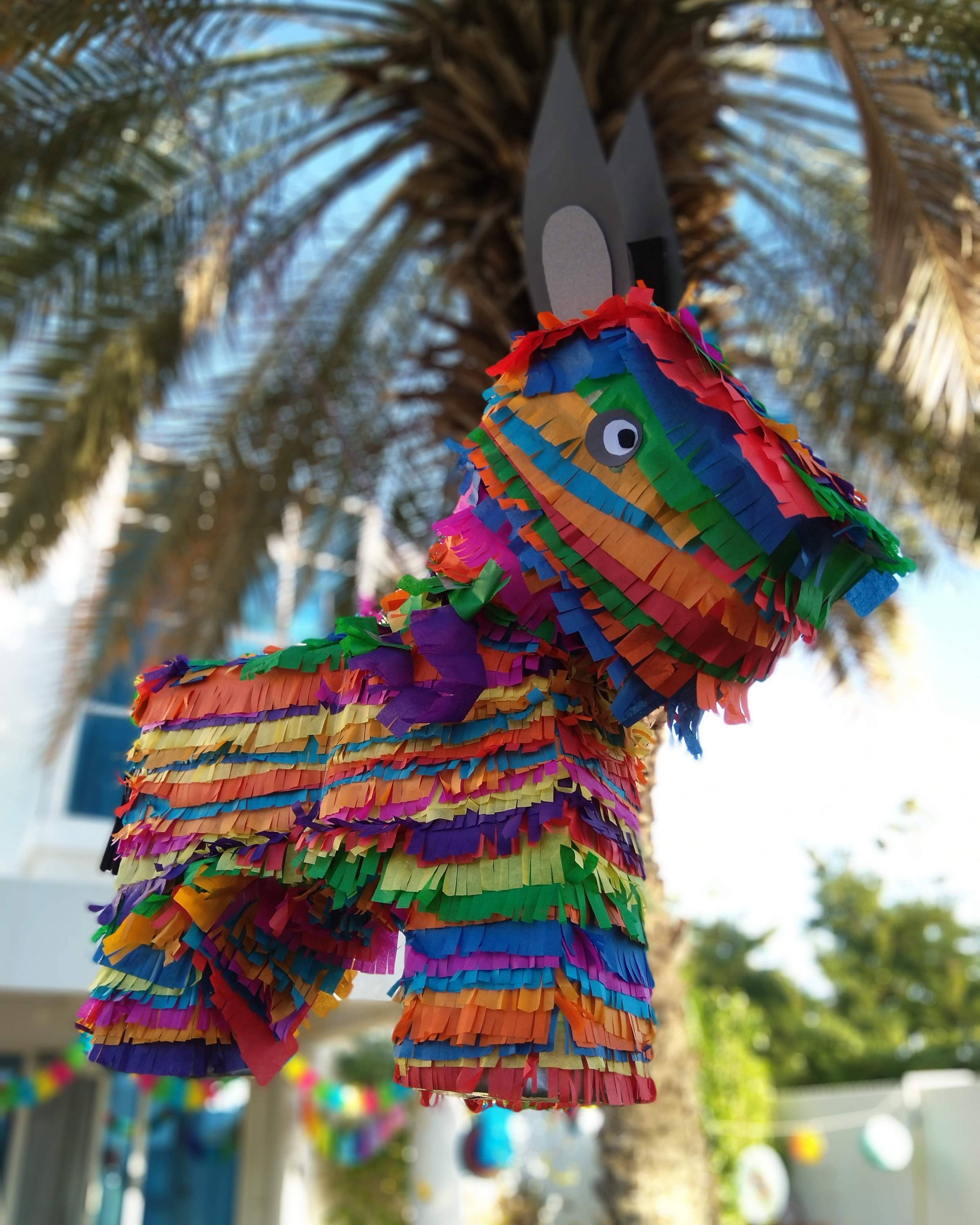 Paper pom poms are easy to make and can be hung from the ceiling or used as table decorations. They're cheap and easy to create; simply stack several sheets of tissue paper, accordion-fold them, secure the middle with string, and gently pull the layers apart to create a pom pom.
If you're throwing a birthday party for a child, why not make the party decorations an interactive experience by setting up a make-your-own paper plate hat station? It'll give the little ones something to do and add an extra pop of colour to the celebrations!
Take your birthday cake to the next level by making DIY cake bunting. Start by picking some colourful paper, then cut out small triangles to make the flags. Attach the mini flags to some string with a dab of glue, secure the ends of the string to some sticks (but make sure to allow for some droop) and gently position it on the cake. And just like that, you've got yourself some adorable cake bunting!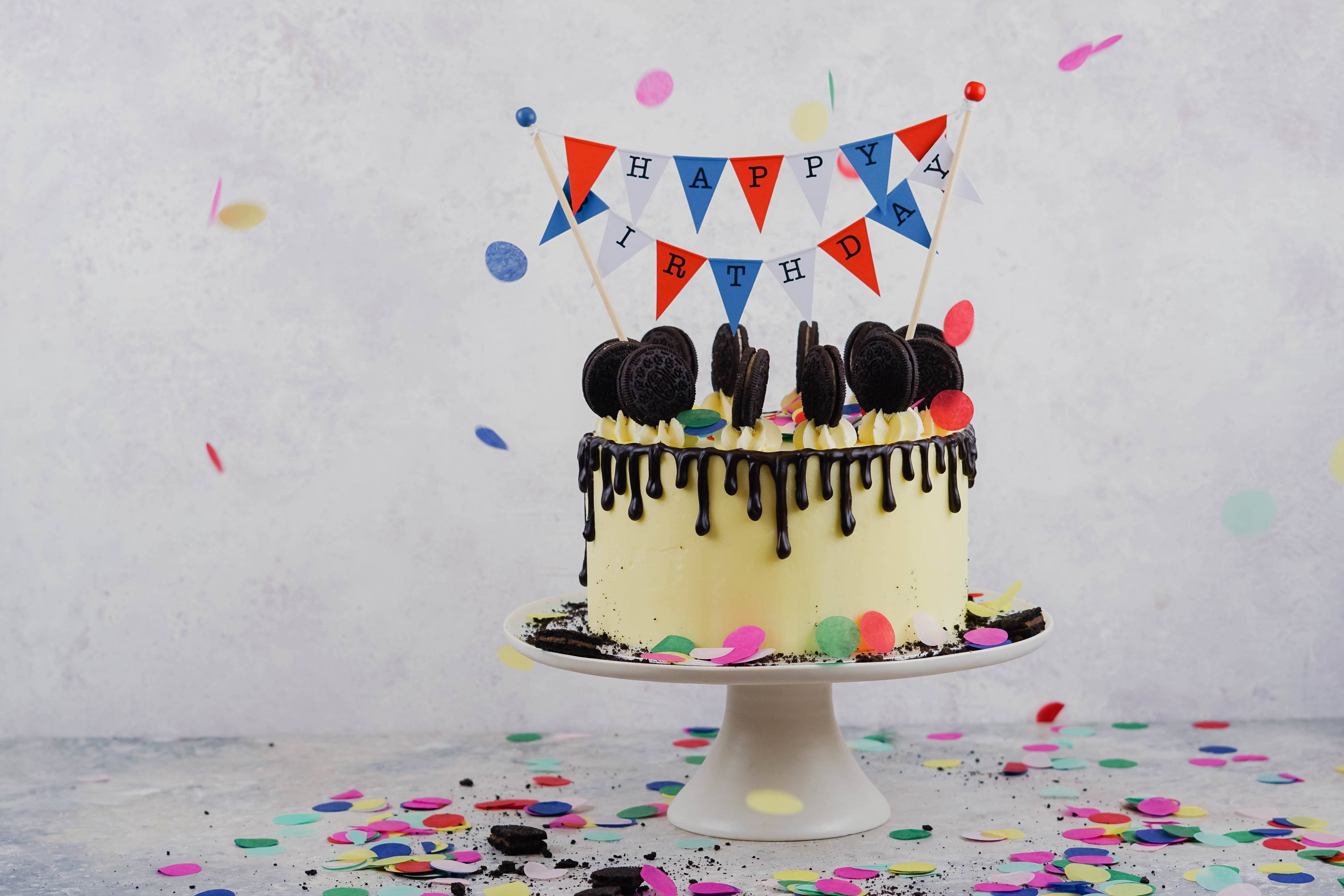 24. Painted Bottle Centrepieces
Recycling never looked so good! Gather some empty glass bottles, whack out your paintbrush collection and purchase some glass paint to create DIY painted bottle centrepieces to brighten up the birthday bash. Paint the bottles a single colour or unleash your creative talents with elaborate patterns or drawings. Either way, painted bottle centrepieces are a cheap and easy way to add a personalised touch to the party decor
Paper fan banners are a budget-friendly party decor option. All you need is some colourful paper and some string to attach the paper to. Start by folding the paper back and forth so it resembles an accordion. Then, fold it in half to create a fan shape and secure it with a dab of glue. Repeat this process with as many fans as needed, then attach them to the string with glue. And voila! You've got yourself a DIY paper fan banner.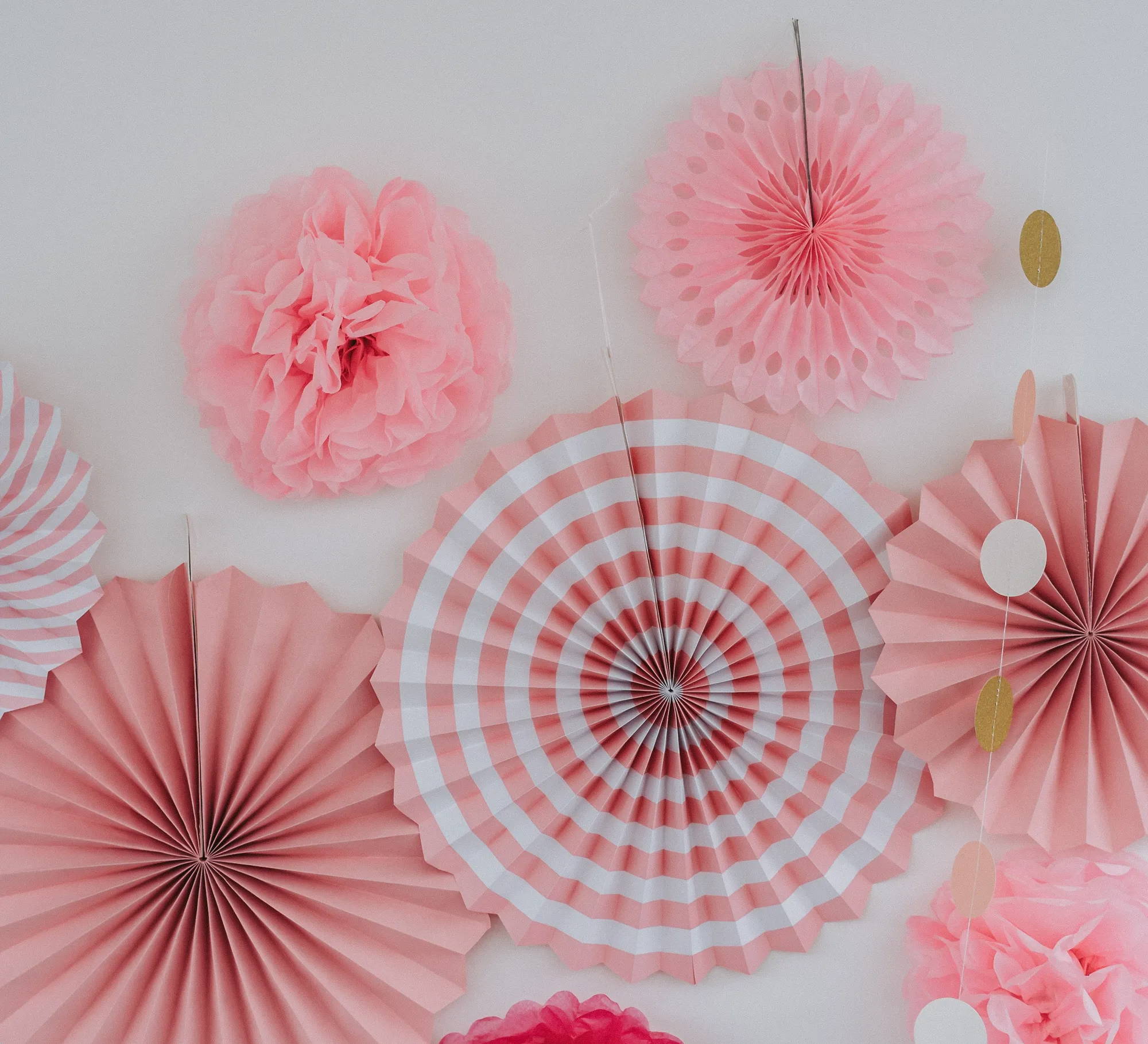 There you have it, 25 birthday decoration ideas to inject some creativity and fun into your birthday celebration! Whether you decide to go DIY or purchase ready-made decor, you're sure to create a welcoming atmosphere of fun and joy. Every little detail, be it wholesome birthday banners, twinkling fairy lights, bright balloons or personalised tableware, contributes to creating lasting memories for all of your guests. Happy partying!