Baby showers aren't only about celebrating the expectant parents, they're also about making cherished memories with friends and loved ones. The decor you choose significantly impacts setting the mood and theme of the party, so it's important to take the time to find the right decorations. If you're unsure where to start, you're in the right place. This handy guide will help you decide which decorations to purchase for your upcoming baby shower party.
Nothing says "celebration" quite like baby shower banners! It serves as the focal point for the gathering, announcing the joyful event and setting the tone for the occasion. Personalised banners add an intimate touch to the celebrations. Consider purchasing banners with the text "Awaiting [baby's name]", "It's a girl/boy", or "Let's celebrate baby [surname]" if the parents do not know the gender of the baby or they haven't picked a first name just yet.
Is it possible to have a party of any kind without balloons? Balloons infuse a sense of fun and excitement into a gathering. But which balloons should you pick for a baby shower party? Well, you're spoiled for choice because there are plenty of balloon options to choose from, including traditional helium balloons, confetti balloons, baby-shaped balloons, balloon arches and personalised balloons.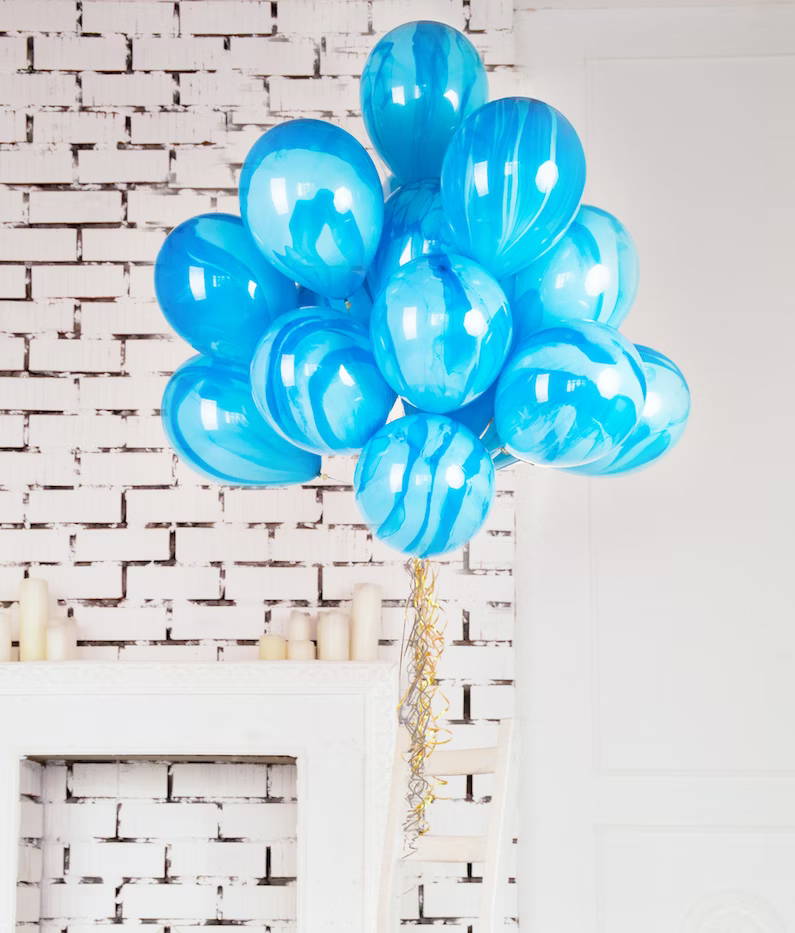 Add an air of sophistication to your baby shower party by hanging garlands around the venue. Whether made of paper, fabric, fairy lights or greenery, garlands are a simple decor option that will elevate your party. Paper garlands can be crafted into shapes such as clouds and stars, whereas fairy light garlands can be attached to walls or draped over tables and sideboards to create a magical atmosphere
Hanging bunting around your baby shower party will add whimsical charm, transforming a simple space into a lively party venue. Whether you pick fabric bunting for a vintage feel, paper bunting for a more modern look, or crochet bunting for a handmade touch, the effect bunting has on a space is delightful. If you're going the DIY route, consider adding letters to the bunting to spell out a special baby shower message.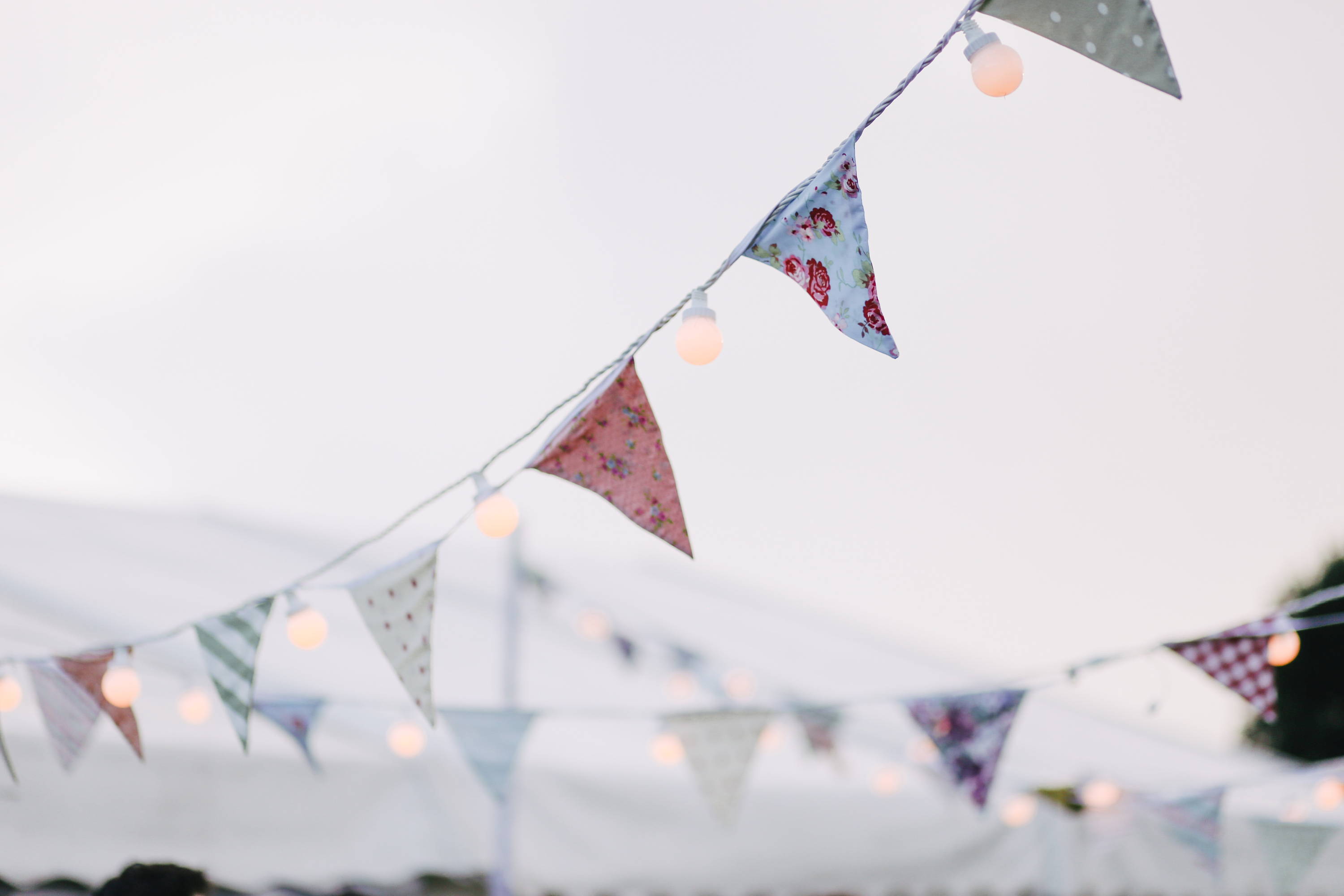 Guests will take a lot of photos at your baby shower event, so it's important to provide them with a visually pleasing backdrop. The answer? Foliage walls! You can purchase foliage walls online, but if you're feeling adventurous, why not create one yourself? This will allow you to tailor your foliage wall to the baby shower's theme.
For example, if you're having the baby shower in winter, why not opt for eucalyptus or pine? If the party is happening during the summer months, incorporate some brightly coloured flowers to create a striking foliage wall that is sure to invite compliments from guests.
What's an easy and affordable way to add visual interest to your baby shower party? Flowers, of course! Not only do flowers look beautiful, but they also symbolise growth and new beginnings, perfect for a baby shower party. One of the best ways to choose the right flowers for your party is to consider the season. If the party is happening in spring, consider roses. You might want to use sunflowers for summer, while chrysanthemums and jasmine are better suited to autumn and winter.
But don't feel constrained by particular flowers if you already have some blooms in mind! You can position flower vases on tables or create hanging floral chandeliers if you're going for a sophisticated look.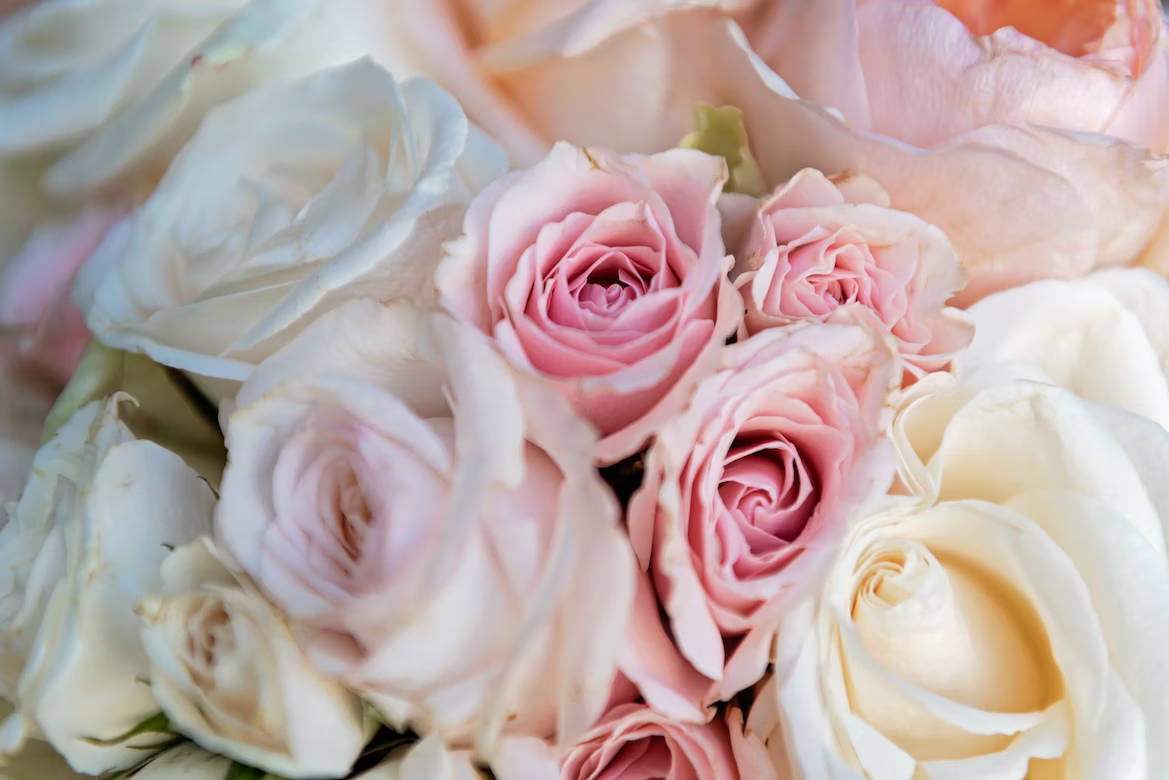 Setting up a photo booth is a great way to make events more memorable, and baby showers are no exception. They provide an interactive element that party guests will not be able to resist and result in photos that will be treasured for years to come. The process of creating a photo booth isn't too complicated. Choose a designated spot for your photo booth, such as the corner of a room or a spot near the entrance. Next, consider the backdrop. You can purchase backdrops online, including streamers, glitter curtains, foliage walls and balloon arches.
Paper fans are a budget-friendly and fun way to decorate your baby shower party. For an attention-grabbing backdrop, decorate a wall with various sizes and colours of paper fans. Alternatively, hang paper fans from the ceiling, spread them out on tables or incorporate them into your photo booth.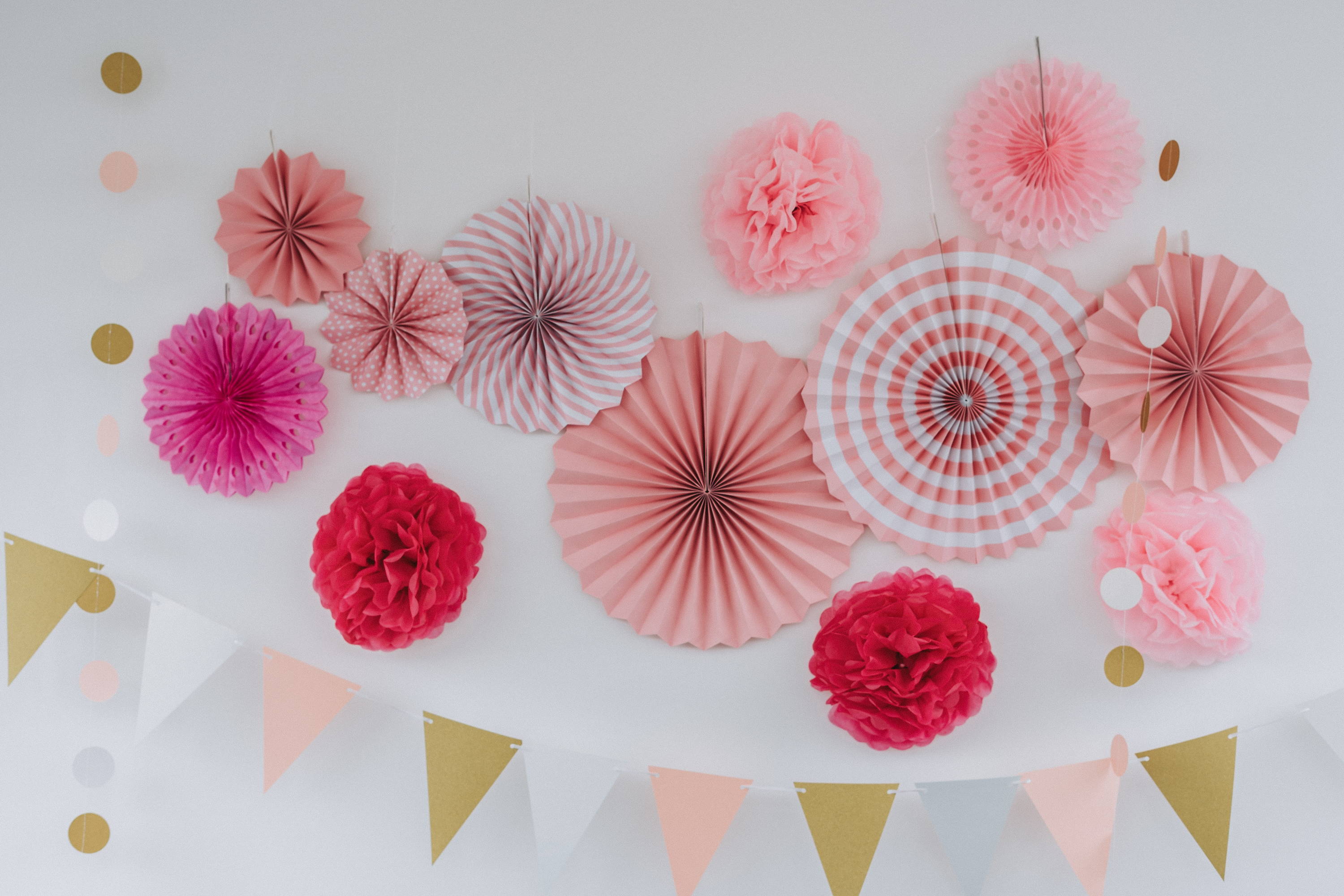 Signs have a dual purpose: they guide your guests to where they need to be and act as event decor. For a rustic feel, opt for charming wooden signs with hand-lettered calligraphy. Alternatively, if you're going for a more glamorous theme, why not use glass pens to write sweet messages or directions on mirrors? Not only do mirror signs look fantastic, but they also make spaces look bigger and more open. Why not purchase a big neon sign for a bold, modern feel? They're all the rage right now and act as a central focal point for your party.
Cake toppers are the cherry on top of your delicious dessert. It's your chance to show off the theme of your party, drop some hints about the baby's gender or perhaps even reveal the baby's name! You can't go wrong with classic toppers such as "Baby [last name]", "It's a Boy/Girl", or "Oh Baby." Remember, cake toppers aren't just decorations. They're keepsakes you can treasure for years to come, so make sure to keep it safe after the party!
We hope this list gives you some inspiration for your baby shower party. From baby shower banners that welcome your guests to the gathering to balloons that create a fun atmosphere, each element plays its part in setting the scene. Whether you choose to go all out and include all the decorations on this list or you focus on a couple of key decorations, the most important thing is to create a welcoming, joyful atmosphere to herald the arrival of a new family member.